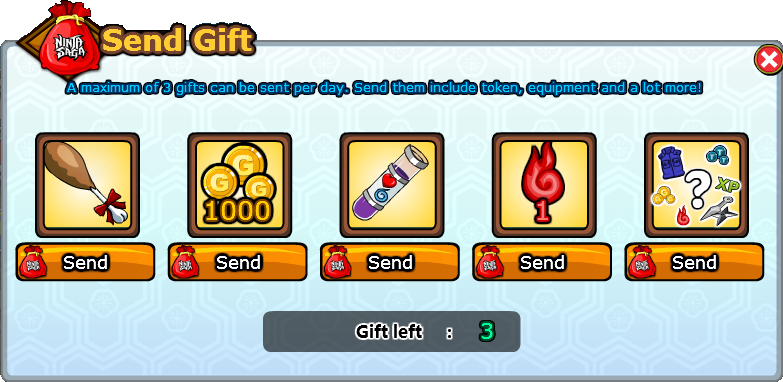 Ninja Saga Hack Share: Token, TP, Weapon, XP, etc.
You must have Google Chrome
Steps:
-Tell ur friend to share anything (it must be the 1st share that u will claim) lets take for example TP
-Claim gift.
-Now he will tell u "congrats u have earned 10 TP
-Dont click on play ninja saga !
-Right click anywhere then click on "view the source code of the page"
-You will see a large text ! .. press ctrl+A then ctrl+C
-Go create a new txt file (notepad)
-Open it then click ctrl+V
-Now go to files then click on save as
-A box will appear , so name the file " index.html "
-A new chrome icon named index will appear on desktop
-Next day open index and claim reward
You will get 10 tp or anything elese every day :)) it works fine for me 🙂